Australian communities come online for Internet world first
Wyndham is leading the charge in Australia's very own world first internet initiative, which will see every geographic locality across Australia, large and small, rural and suburban, given the chance to develop their very own home on the net. 
Read the full story.
What's in a place name? - by Greg Welsh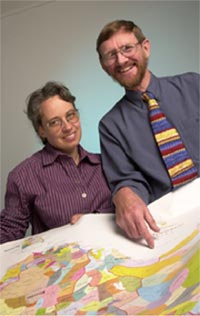 This originally appeared in Macquarie University News, Nov/Dec 2001
The residents of Crows Nest in Queensland are currently divided over how their town got its name. Although it would appear to have come from the Aboriginal name for the site - 'Tookoogandannah' which translates as 'home of crows'
Resources
Principles for the Consistent Use of Place Names - October 2016
includes principles for the use of Aboriginal and Torres Strait Islander Place Names and Dual Naming Depiction.   (.pdf file, 352KB)
National Gazetteer of Australian Geographical Place Names, version 3  .pdf file
Guidelines for the Recording and Use of Aboriginal and Torres Strait Islander Place Names (April 2001)   .pdf file
Glossary of Generic Terms (1996)   .pdf file
State and other gazetteers (name searches) – Link to all Australian state's (including the Australian Antarctic Division) and New Zealand's place name gazetteers and other related sites.
Geoscience Australia – The nation's leading geoscience research and information agency, responsible for producing and providing spatial information to the Australian community.